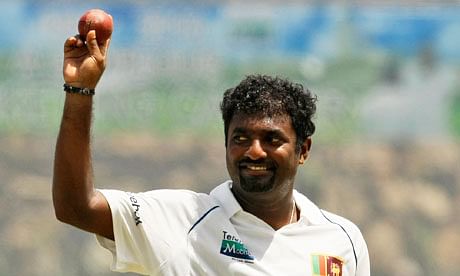 London, Muttiah Muralitharan, the most successful bowler in Tests and One-Day Internationals (ODI), was inducted into the ICC Cricket Hall of Fame during the innings break of the India versus Sri Lanka ICC Champions Trophy match at The Oval here on Thursday.
The retired Sri Lanka spin legend was awarded the honor along with Arthur Morris, George Lohmann, and Karen Rolton by fellow ICC Cricket Hall of Famers and members of the media, according to a statement from the International Cricket Council (ICC).
He became the first player from Sri Lanka and the 83rd overall to be formally inducted into the ICC Cricket Hall of Fame when ICC Chief Executive David Richardson presented him with a commemorative framed cap.
"It is a moment of great pride and honor to be receiving this award, especially from the ICC which is the ultimate any cricketer can aspire to achieve. The induction during this prestigious ICC Champions Trophy makes it even more remarkable," Muralidaran said.
"I thank the ICC for making this possible because this is a moment I will cherish throughout life."
(IANS)