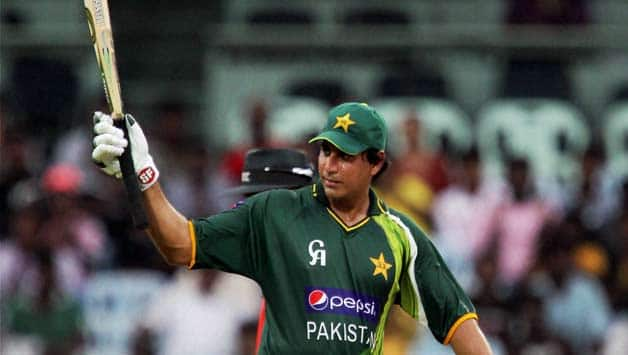 Birmingham, Former Pakistan opener Nasir Jamshed, who was charged with spot-fixing in the 2017 edition of the Pakistan Super League (PSL), has dismissed evidence against him as "flimsy" and "ridiculous".
The evidence that is being referenced here is eight WhatsApp voice notes between Jamshed and Khalid Latif — another Pakistan batsman facing charges of corruption — ostensibly about selling bats but which the Pakistan Cricket Board (PCB) insists is code for corrupt deals.
"They claim they have WhatsApp voice messages that show me talking about spot-fixing in code. But what they actually have is WhatsApp voice messages that show me talking about selling bats. There's no code involved at all," Jamshed told ESPNcricinfo in his first interview since his arrest.
The PCB on the other hand, insists that it has additional evidence against Jamshed, including statements from several players and information from the National Crime Agency (NCA), which arrested Jamshed in the UK.
"The original corruption investigation is still pending and we have retained our right to bring additional corruption charges at any time we deem fit," a PCB official told ESPNcricinfo.
Jamshed asserted that he is confident of being cleared by the NCA but is worried that the PCB may still attempt to disrupt his career.
"I expect the NCA to clear me. But my worry is that I could be cleared by the NCA and found guilty by the PCB. That would still prevent me from playing cricket again," Jamshed said.
"I've asked the FICA (the international players' union) for help, but as Pakistan are not affiliated to them, there is not much they can do."
The PCB has maintained that since it laid charges against Jamshed, it retains the right to level further corruption charges, and that had the board been able to meet him, it would already have done so.
"He said I had changed my address and phone number in an attempt not to have any contact with them. But I've been here since January. My passport and phone have both been taken off me so I can't travel. They know that, yet they continue to say I'm refusing to return to Pakistan," Jamshed said.
"The only reason I have been reluctant to meet the PCB in the UK — and yes, they did suggest a London meeting — until now is that I'm not prepared to settle."
It is this refusal to sit down with PCB investigators who travelled to the UK in April in the hope of meeting Jamshed that has led to the charges of non-cooperation and obstruction against him.
"The PCB knew I was looking at a future in England," he said. "I was hoping to play county cricket here. I would still like to after all this has been resolved."
"They are so keen to show the world they have cleaned up all the corruption in Pakistan cricket they are looking for a quick resolution to this case. All I can think is that I am seen as expendable," Jamshed added.
(IANS)